Prof. Dr. Mohan Bhuvenaswaran (India)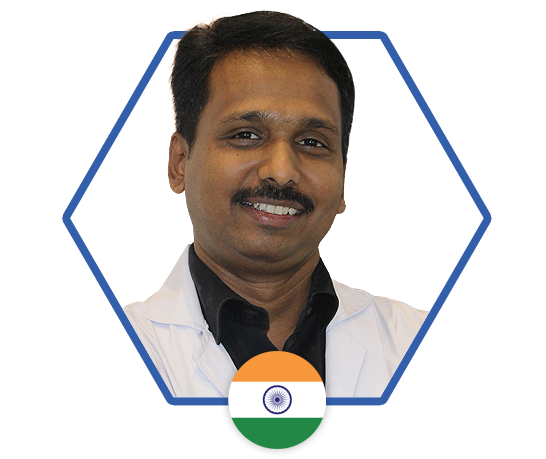 Speaker Profile
TBA
Lecture
Topic : Smile Make Over with Ceramic laminates
Abstract :
Smile makeovers have become common in our day to day practice these days. Today's Cosmetic Dentistry revolves around minimal prep Dentistry and unnecessary reduction of tooth structure in not warranted. Composite resin restoration are very tooth friendly , since they require only minimal tooth prep, Keeping the final outcome in mind and then formulating the treatment plan is the key to success. In that sense composite do have a major role in many of our smile make over cases. Some how, due the increased chair side time involved and the difficulty in achieving an awesome smile pushes the composite to the back seat, when compared to ceramics. Today Glass ceramics can do magic in creating great smiles. The main success in creating smiles with ceramics lies in correct case section, tooth preparation and cementation.The role of the ceramist is of great importance and needless to mention the role of lab combination. This presentation will take through the various practical secrets of creating happy and lasting smiles.
Day 3 - Lecture 12
Date : 3rd June 2020 (Wed)
Time : 14:00 pm - 15:30 pm
Venue : Sunway Pyramid Convention Centre

Register now and join the conference that features 12 outstanding local and international speakers.