Dr. Manapat Thaveeprungsiporn (Thailand)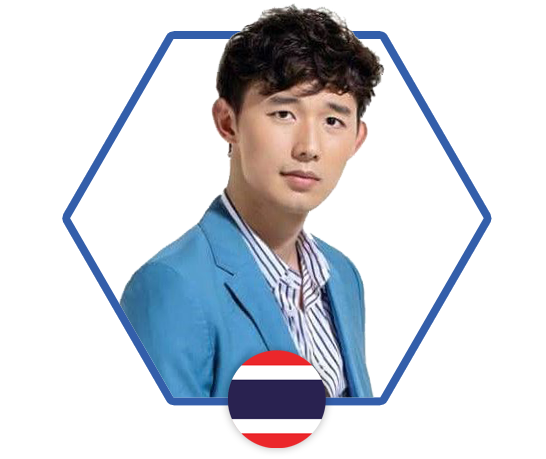 Speaker Profile
CIRRICULUM VITAE
- DDS Rungsit University, Thailand
- CE Digital Dentistry by University of Nevada, Las Vegas
- Certified trainer of Clearsmile
WORK EXPERIENCE
- Private practitioner in field of Clear Aligner for Orthodontic treatment & Implant Dentistry at BFCdental, Bangkok, Thailand
- CEO of BFCdental
Lecture
Topic : Clear Aligners: Effective, Affordable and for Daily Usage
Abstract :
Currently the demand for aligner has increased drastically in the past decades as the technology has been constantly improved. As a result the implication and capability has been widen. Capability of aligner has extended to the point where is able to execute cases with difficult tooth movement; for instance extraction, distalization and space management cases.
In corresponds to these emergence trends there are several pillars that need to be discussed;
• Firstly, in order to fully understand the execution of different tooth movement, the understanding of aligner biomechanics are required.
• Secondly, due the extension of the capability of the aligner; the scope of treatment has been widen cases on daily basis can be treated more efficiently in terms of both the duration and outcome.
• Lastly, in conjunction with aligner treatment implication and basic principle of intra- oral scanning are required in order to increase the efficiency of the treatment.
Day 1 - Symposium 2
Date : 1st June 2020 (Mon)
Time : 14:00 pm - 15:30 pm
Venue : Sunway Pyramid Convention Centre
Register now and join the conference that features 12 outstanding local and international speakers.